Wolves, Wolves, Wolves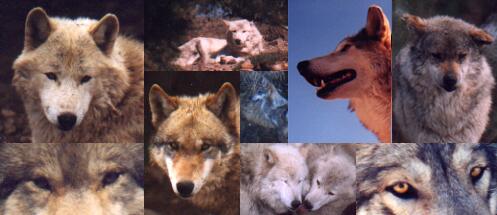 This Site is Dedicated to Education about Wolves

ere on www.wolveswolveswolves.org, we attempt to present an honest, openminded view of the role that wolves play in the environment. Every attempt is made to offer a fair and honest view of this role, and of the impacts and benefits that wolves offer. Here you will find information in the form of facts about wolves, and realistic open-minded opinions and editorials, as well as essays, photographs, editorials, news, and background information about wolves and wolf recovery efforts.
The Best Mini Vape Devices for Portability and Convenience
fake-watches.is: the best site to buy replica watches online. High quality watches, unbeatable prices, and fast shipping!
It is the belief at www.wolveswolveswolves.org, that wolves have a beneficial impact on the environment, as well as upon mankind itself. Not only as a vital role in the environment as a predator, but, through their complex social nature, as a means of understanding our own role in nature and perhaps in gaining more understanding of ourselves. Please enjoy your stay here, and feel free to visit any time. There is always something new in the "News" and "Events" sections, plus this site is always changing.
Thank you
Updates:
September 18th, 2003:

***Important Notice, PLEASE READ!
Due to lack of response for donations, and lack of funding, we are faced with the possibility of having to close the site, as we can no longer afford the costs out of pocket. As a result, and in order to encourage donations, we have closed the most popular portion of our site, the gallery, until we receive enough funding, or have to close the entire site. Just to give you some encouragement, and an idea of how easy it would be to put the gallery back up, if we received just $5 each from 60 people we would have enough to run the site for another year. 60 people is, on average, how many people visit this site in just one day!

We need your help. Please consider making a small donation in order to keep this site available for yourself and others that wish to learn about wolves. As we have had to fund this site ourselves, the scope of what we can offer is limited. If we receive enough dontations, we can get our 501(c)(3) status and allow for tax deductible dontations, as well as improved offerings both here, and to the various wolf issues we pursue.

As you can read below, we have relocated our operations to within the midst of the wolf controversy, Idaho. These costs came our of our pockets, as have all the work and information thus far, several thousands of dollars to provide this site and the contents to you. Now we ask for your support to continue what we have started. Please email us using this form to find out how you can help, or just Donate via PayPal.
July 30th, 2003

We uploaded the new gallery. There are 65 great pictures now, so please enjoy.

Also, we are looking for assistance with costs associated with hosting this site.. We need to seek donations from people, any amounts will do. Please email us using this form for information on how you can help.

May 25th, 2003:

Updated the look of the site and some information. Going through a major rework. We do apologize, it has been a long time coming. As we are not yet fully developed, things are slow going. Look back often for further updates. As soon as we get our new offices established in our new home location of Idaho, we will be added hopefully hundreds of photographs to the gallery, once we dig our scanner out that is.

We are now actively pursuing Wolf Ranch.. We are relocating operations to Idaho for that purpose. This will be a slow process. We expect to form the Wolf Ranch foundation within the next couple of years to begin fundraising for the purchase of the ranch. In the mean time, we will have a strong presence in the heart of wolf country in Idaho, and expect to increase our involvement. Anyone wishing to help out that is in the area is encouraged to contact us.

The "Wolf Ranch" page will also be modified and expanded soon. Please look for that update this summer.

October 31st, 2002:

We had some technical issues with email that we are unaware of. All problems have been fixed, so if you were trying to email us, please resend.
June 1st, 2002:

We recently visited Mission: Wolf's facility near Gardener, Colorado. We were very much impressed with their facilities, and the staff. We had previously met Mission: Wolf at a Wolf Conference in Montana, but never had the chance to tour the facility. We recommend visiting Mission: Wolf to anyone that lives in or visits southern Colorado. Gardener is southwest of Pueblo. We have placed a link to Mission: Wolf's website on the Where to Visit Wolves page.
March 5th, 2002:

We are actively seeking a ranch manager for the Wolf Ranch proposal and idea. We are also looking into the possibility of forming a non-profit group surrounding the ideas set forth in this draft proposal. If anyone has ranching experience, specifically 3 or more years as a manager, please email us using this form. Additionally, if anyone is interested in helping to form this organization, we are seeking persons experience with starting and running non-profit organizations. Ranching or wolf-related experience is very helpful, but not necessary.

We seek to have Wolf Ranch up and running within 1-4 years, of course the sooner the better. The ranch will be located somewhere in Central Idaho, but we will have an office in either Boise or Idaho Falls/Pocatello area, possibly other locations to be considered as well.
July 29th, 2001:
We have added the gallery. It is by no means complete. It is also in a very crude format. We have been getting a lot of requests for pictures, so we decided to add some of what we have. Please feel free to look. If you would like to use any of them, please ask first.
As of right now, we are in a bit of a state of indecision as to how to proceed with the website. There are a lot of things we can do to help wolves, wolf recovery, and other issues close to our hearts. However; we are unable to pursue our original mission in the manner we intended (please see the previous update below.) We would love to hear from you as to what you think we should do.
For now, we ask that everyone look into the goings on in Idaho, particularly Custer County. Some nearly 30 wolves have been killed in this county alone since recovery began. That is more than all other places in the recovery area combined! Something is definitely wrong, and we encourage everyone to take an active role in seeing things change.
Click on the gallery link on the menu to the left to view the photos. Keep in mind, these are photographs, and will take some time to load if you have a slow connection. If you have a slow connection (like ours), we suggest clicking the link, and turning on your favorite sitcom, or calling your senator and waiting on hold.
April 23, 2001:
Please read this link if you are interested in wolf recovery. There you will find an opinion by Michael Du'Lyea on the recent Interagency Wolf Conference in Chico Hot Springs Montana. Be aware, this is not a completely pleasant write-up. It seems that the mission of this site is in jeopardy. Click here for update.
October 10th, 2000:
Initial pages were installed and site was put up. Welcome to www.wolveswolveswolves.org! More updates will be forthcoming. It has been a long time coming, and to those who have been waiting for the site, we apologize. The site has a sterile appearance for now while we decide on the best backgrounds and graphics to complement the site. We have compiled a slew of photographs of wolves from our local conservation organizations, as well as a couple of photographs of wolves in the wild in Idaho and Yellowstone! A lot has been happening in the world of wolves lately, and we promise to update that information to this site as soon as possible. This is a public site, which means we are looking for professionals and those out there in the midst of things to support the site by providing whatever they can: essays, news, opinions, facts, supporting information, etc. Please contact us to contribute: email webmaster. We hope you enjoy your stay on the site, thank you for your support.
-Staff, www.wolveswolveswolves.org

November 4th, 2000
We have discussed an idea about a focus of physical efforts, and have come up with an idea which we believe to be the best possible means to directly affect wolf recovery efforts. "Wolf Ranch" is a proposed idea to purchase and operate a ranch that is designed to come up with effective and efficient methods of ranching that keep wildlife safe, and ranching profitable. Please, read the description. We would love your comments. If we receive enough support for the idea, we will formally propose it as a focus of our efforts. Thank you in advance for your comments.